Advanced Google Maps Plugin is one of the most popular WordPress plugins that allows you to display Google maps very quickly and with a variety of settings so you can customize it to your website's style.
If you want to start displaying maps on your website, because of the great benefits this brings, then you should not hesitate to choose this plugin, as it is very complete and versatile and you can handle it without difficulty, you can display maps of all kinds on your website.
How Advanced Google Maps Plugin works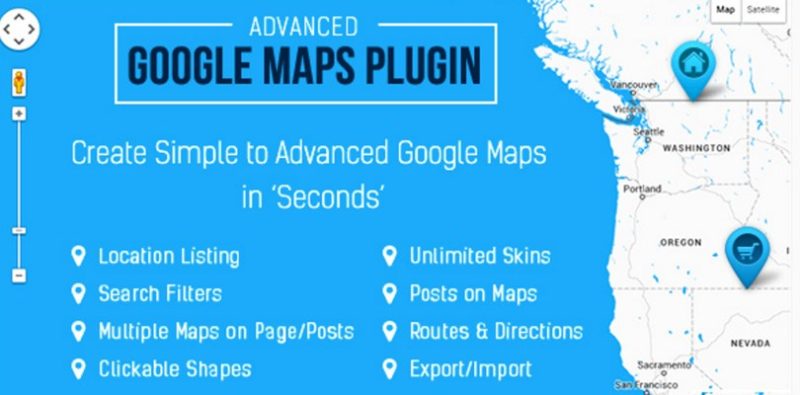 If you do a simple exploration through the business and services websites, you will see that most have a map on their website, this is because having a map brings many benefits, you can show exactly where your business is or give specific directions.
If you show a Google map, users will feel more familiar with your website, as it is a well-known platform that they already use, and in this way, you will gain the trust of your customers and improve the user experience on your website.
If you are a website that wants to show the address of its different branches, or you work with topics such as tourism and hosting then this plugin is almost indispensable, as it is very versatile and has many tools that can be of great help.
You can create Custom Filters or show dynamic placeholders and add listing design templates, all this without worry about how it adapts to other devices since it is totally responsive to tablets, mobiles, laptops or PC it will look good on all device.
Advanced Google Maps Plugin Features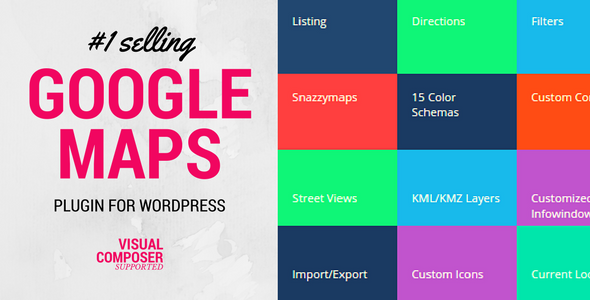 Show your map and display a list with each site marked on it together with the most relevant site information, all edited from a friendly and easy to use interface, customize the UI or choose any design of your choice for listing.
You can give users the option of location management by allowing the option of displaying addresses and coordinates when locating yourself on the map, this is very helpful in letting people know how to get from one specific point to another shown on the map.
Website admins can use a number of placeholders in the backend to display dynamic information within the listing and choose templates that fix with it, it's possible to see an instant preview of the chosen listing design in the backend to know how it will look in the frontend.
You can set up a filter in your map so users can select locations by certain categories, you can edit the categories and arrange in a tab and as a dropdown.
If you want, you can import the location data you want from CSV. All assigned categories and field numbers can be easily imported or exported with a few clicks.
You can also ask start location and end location from visitors to show route directions. Click on the marker to automatically fill the start location. Visitors can choose options like driving, bicycling, walking, or transit information.
Advantages of the Advanced Google Maps Plugin
With this plugin you will be able to have on your website all the complete tools that Google offers in its mapping platform, which is specialized and optimized, and you will be able to offer this complete service to your customers.
If you need specialized maps, you can achieve it with this plugin, because you can highlight the locations of the maps using custom shapes.
Your website will have a more professional look because you will offer a complete service and you will not leave your clients without information or they will not be able to get lost with your website addresses.
Download Advanced Google Maps Plugin
The download of this complete plugin can be done directly from our website, in just minutes you will have the file available for installation.
It has an extensive list of features that will surely come in handy on your website, do not hesitate to use it to offer the best mapping services on your WordPress.