wpDataTables is a plugin for WordPress that allows you to create responsive tables and charts in a few simple steps and that will help you to have a better organization of your data and projects very easily.
If you want to show your projects in some eye-catching tables and charts that will delight the viewer and you want to do it with the help of your WordPress page then you should download this Plugin that will make your page show the best of your data and charts.
How wpDataTables works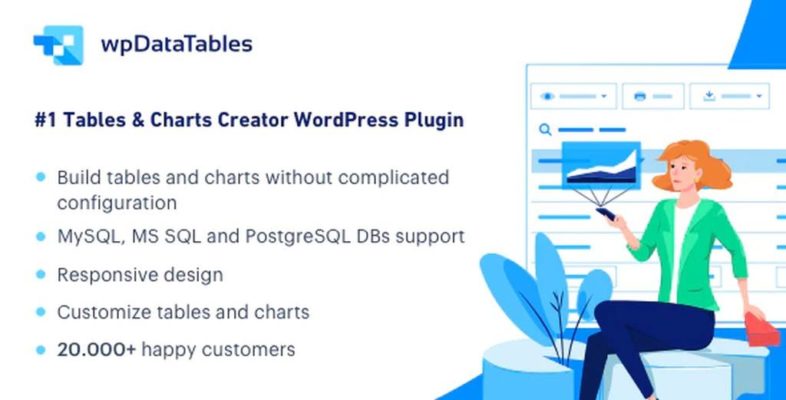 This plugin makes your work with tables, charts, and data management will be easy, especially if you are a page dedicated to financial, scientific, statistical, commercial and other data.
You can make the adjustments you want with this plugin, modify the WordPress table to see how the charts and the sum row adjust, and make clear and precise presentations for your clients.
Everything you do with this Plugin will be displayed on any device because it is natively responsive and will adjust regardless of the screen resolution of the device.
It also has widgets that extend its functionality and integrates with popular forms builders, no matter what level your page is at, whether it has a lot or a little content. It even allows you to make direct use of it for your Word and Excel files.
You can configure the options of this plugin to allow users to edit only their data, so you can organize your team and give a clear message on your website about your work and projects.
Features of wpDataTables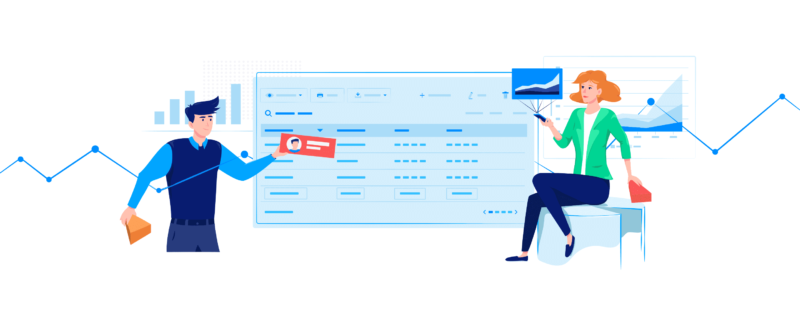 This plugin is totally customizable and when working with tables it allows you to have an order by using of filters that you can create individually for your dataset.
This is very helpful when you want to reduce the results and show certain specific points almost automatically and quickly.
The table editor is very easy to use and can be created in two ways, Tables created manually with Table Constructor are back-end editable by default, visitors who allow you access users can edit the content of the WordPress table inline, or in a generated form
Sometimes you want to highlight content over another to emphasize at a certain point that you want them to pay more attention, with this plugin it is possible to highlight cells, rows, columns depending on their content and how you want it.
You also have the option of making super custom charts, Each WordPress table can be used as a data source for creating WordPress charts. Charts are rendered by 3 powerful engines and can change in real-time.
You can use Google Spreadssheets to create tables directly and without almost having to edit them, since you export the information directly with this plugin and very easily.
Use this plugin as if you were using Excel and edit the tables easy, let wpDataTables count the sum for you automatically.
Advantages of wpDataTables
Make your message and project clear when using this plugin, as it allows you to have super comfortable graphics and tables and customize them to communicate to your customers just what you are looking for.
Not only does it allow you to easily make charts and tables, but it will give you and your team a special way to organize.
It is very easy to use, in a few steps you can start using your tables, just input the data manually or upload a file, customize it and publish in a post or a page with your usual WP editor.
Download wpDataTables
The download of this plugin is very fast, once you do it directly from our website, you can start using it directly.
You will be able to have full control over the structure of all your data and how it is displayed on your page so that it looks clean and attractive while you stay organized.