There is nothing better than innovation when it comes to the internet and websites, if you want to innovate and make your website look really amazing I recommend Smart Slider 3 + Demo.
Smart Slider 3 is the most powerful and intuitive WordPress plugin for creating sliders that has never been possible before. Totally responsive, optimized for SEO and works with any WordPress theme. Create beautiful sliders and tell stories without any code.
Smart Slider 3 + Demo Features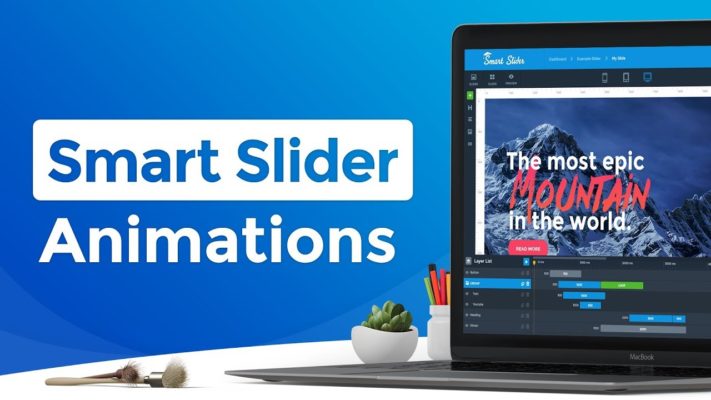 – Import and export sliders
– Intuitive slide creation: choose images, select WordPress publications or add YouTube and Vimeo videos
– Static overlay
– Touch, swipe, navigate with the keyboard
-Box and width response designs.
– Slide switching animations: Horizontal, Vertical, Fade
– Background slide animations
– Auto play time options
– Slide controls: Arrow, Bullet, Autoplay, Bar, Miniature and Shadow
– SEO optimized
– Layers: Image, header, text, button, Vimeo, YouTube
– Layer capture in the visual slide editor
– Adapting the layer font size
– Hide the layers in specific devices
– Thumbnail image of the slide
– Compatible with WordPress Multi Site
– Custom response breakpoints
How Smart Slider 3 + Demo works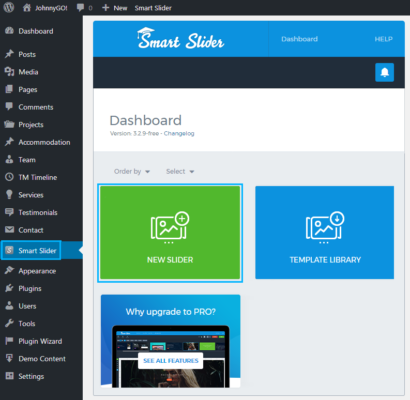 – Built for versatility
Create anything from simple images to complex full-page slide shows, video, and even animated layer sliders.
– Superior performance
Create sliders that load faster and rank higher in search results. Advanced image, script and SEO optimization.
– Start with a block
Blocks comes with all the features you need to build an amazing hero section. It makes an excellent first impression!
– Animations and Effects
Attractive effects like Ken Burns, Particle or Parallax. Add a visual hit to your blocks easily with animations.
– Create stunning pages
Build a full landing page. Mix sliders and blocks to create a header with navigation and content-rich sections.
– Drag-and-drop builder
Visual. Intuitive. Powerful. Add, move and customize layers in real time and see the result instantly. Surprisingly easy and fun!
– Amazing Carousels
Show your testimonials, products or publications. Unlike normal sliders, carousels show several slides at once.
– Dynamic content
Generate sliders from external sources. WordPress publications, Joomla articles, WooCommerce products and 32 more.
Benefits of Smart Slider 3 + Demo
– Infinite possibilities
Experience the flexibility and variability that allows you to start your next project! Unlimited styles, options and templates.
– Save time
Save time, save money, look smarter and get more customers. Get a beautiful slider, lock or forward page and don't waste time.
– Total freedom to design whatever you want.
Powerful design options. Intuitive interface Our sliders and templates are the most beautiful way to present your ideas online.
The fastest way to develop sliders and animated blocks.
As powerful as hand coding. Smart Slider is the ultimate slider tool of choice for WordPress and Joomla developers.
Download Smart Slider 3 + Demo
Smart Slider 3 + Demo is the wordpress add-on that you can download to make your website much more interesting than just the content, but the whole site draws attention to itself.
The editor allows you to design with just drag and drop and manipulate your website visually. Build, customize and animate in one place.