Regardless of the content of your website, it is important that it has a certain type of professionalism and that its image is sufficiently accurate in the eyes of any user who decides to view it at any time.
Premium Addons Pro for elementor is exactly what will help you to create that professional image for your website and that you immediately have a good impression of what you want to express on your website.
Features of Premium Addons Pro for elementor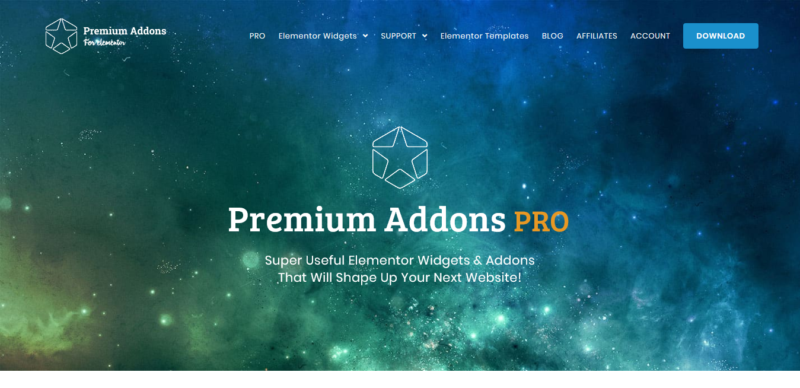 – Media grid
– Price table
– Carousel
– Flag
– Vertical displacement
– Team members
– Blog
– Modal box
– Double direction
– Vault
– Deluxe text
– Image Separator
– Video Box
– Prima
– Image Shift
– Counter
– Countdown
– Button
– Image button
– Progress bar
-Testimonies
– Contact form 7
– Google maps
– Prima
– Lottie Animations
How Premium Addons Pro for elementor works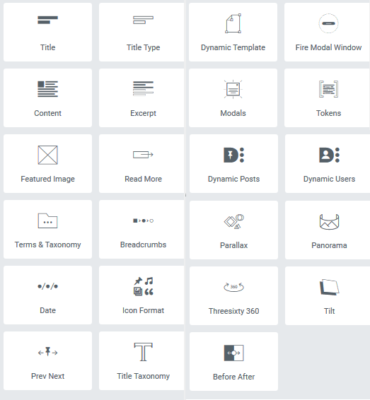 – The more advanced Progress Bar Widget comes with the option of multiple labels. You can use it within the Element Page Builder.
– Highly customizable Elementor price table widget with many style options.
– The only advanced Elementor table widget is available in the Premium add-ons. Create line charts, bar charts, doughnut charts, radar charts, and more.
– Create sophisticated tables with unique styling and interactivity options.
– Include contact forms on your contact page using the Elementor Form 7 Widget.
– Let your website users send you messages directly using the Facebook Messenger Widget.
– Receive instant messages from WhatsApp directly from your website visitors.
– The animated Fancy Text Widget comes with useful options to help you create engaging marketing messages.
– The Elementor Header Widget has many customization options and ready-to-use header styles.
– Create a header with 2 different unique styles. The Dual Heading Widget has numerous customization options.
Benefits of Premium Addons Pro for elementor
– Premium Addons is 100% modular. You can enable items you are using and disable the rest for faster performance. We also developed our addon the same way Elementor is built, which means that JS files are loaded depending on the elements you are using on each page.
– Show off your amazing profile projects using the Behance Feed Widget for Elementor Page Builder.
– Show your data and figures with the Elementor Counter Widget.
– Create a sense of urgency with this widget. It's perfect for pages under construction, events, – items for sale, etc.
– Design beautiful dividers with this unique Elementor widget.
– Documentation Look here first if you need to know how a widget or function works or for troubleshooting.
– Video Tutorials This playlist includes many video widget tutorials. We are adding more regularly.
– Facebook Group A great place to get help or ask a question about premium add-ons.
– Community Forums Another great place to look for answers or post your own question.
– Support Ticket System We also welcome issues from free users who require login credentials for verification.
Download Premium addons for elementor
To download premium addons for elementor just visit the website where it is located, and start using it without any problem so that your website has everything it needs and is complete enough.