LearnDash is a plugin that allows you to integrate your WooCommerce with the courses you want to offer so you can sell your courses through the WooCommerce platform, so you can receive payments for your courses.
If you are thinking of offering courses, the best thing to do is to acquire the WooCommerce platform which is one of the most popular and best prepared for sales, this way by simply installing LearnDash you can integrate your courses to the most popular shopping plugin.
How LearnDash works
This plugin is one of the most useful you will find in WordPress as it provides an enormous amount of flexibility for selling your courses. If you'd like to use all the tools and functionality that WooCommerce offers this is your plugin.
You will be able to offer and do different things with the integration, like offer subscription plan, offer course bundles, enable coupons, use virtually payments and getaway, and more.
You can set up a post-purchase redirect, this way as soon as someone purchases the courses and payment is successfully made you can automatically route them to the page of your choice like a "Thank you" page or directly to the course.
This plugin features add-ons that are powerful and extend the functionality of LearnDash and your learning system. You will be able to create a course grid, send notifications, have private messaging, and more.
It is a plugin that after integration with WooCommerce works very well with plugins that are suitable for WooCommerce, also does not interfere with the loading times of your website and is totally responsive.
LearnDash features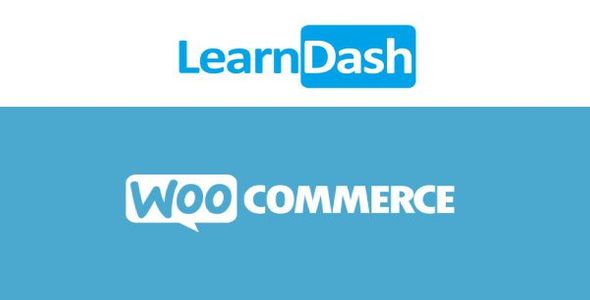 It is a very easy to use plugin and has all the necessary documentation in case any doubt arises, it has an easily map course that lend you simply select the courses you want to associate to the product.
You can associate not just one but multiple courses being mapped to a product that allows you to create course bundles and have your own system.
Choose any payment gateway offered by WooCommerce and your customers will be enrolled in the course after successful payment, you can modify the gateway and offer for coupons and offers.
You can charge customers a recurring fee for course access, create a plan of subscriptions by lend to your customers to have the possibility to create an account.
The Retroactive Course Access Tool will scan all WooCommerce orders, looking for Completed orders that are connected to a LearnDash course, and automatically enroll the associated users. It will also unenroll the customers who should no longer have course access.
This way you can keep your subscriptions and payments in order, the tool works for regular WooCommerce course products, as well as those using the WooCommerce Subscriptions extension.
Advantages of LearnDash
This plugin is very practical because with it you can offer your courses as WooCommerce products and in addition to that, have control over all settings, in addition to offering subscriptions, various forms of payment and multiple courses.
You will be able to use all the WooCommerce tools and plugins so your courses will be optimized since WooCommerce is a very well-known and complete platform, and users are already used to using it, this will improve your engagement.
You can connect with the popular email platforms, use subscriptions, automatically remove course access on a refund or canceled subscription, you have all the control on your courses with this plugin.
Download LearnDash
If you want to transform your WooCommerce platform into one that offers courses and receives payments for them, do not hesitate to download this plugin directly from our website.
It is very easy to install and comes with complete documentation so you can make the configurations you want quickly and easily.