Description
LatePoint Appointment Booking & Reservation is a plugin that helps you organize from your WordPress everything related to appointment booking and event planning, to give users a unique and totally comfortable experience when scheduling with you and your company.
If your website works with reservations or planning you must make sure to optimize it so that it is always at the forefront, because users make online appointments more than before and having a good reservation system is essential to keep customers and attract new ones to your business.
How LatePoint works – Appointment Booking & Reservation
LatePoint is installed in your WordPress in two easy steps, so you can be receiving appointments and reservations directly at your business after installing it and setting the shortcode of your page.
This plugin goes beyond being a calendar or a payment manager, LatePoint is a complete tool with which you can manage a good online booking system from your WordPress dashboard easily.
It works for any type of business and its easy-to-use interface allows you to choose the controls you will use, or skip those features you don't need, to adapt the Plugin to your brand and type of business.
LatePoint Appointment Booking & Reservation Features
With LatePoint your clients will be able to manage their own booking without the need for a third party, as it offers them the facility to make appointments and choose the features with which they will be served themselves, for example, time, day and staff.
It offers the possibility for your clients to contact you or your agents, by means of messages, as it has a chat room where they can ask you questions about reservations or you can ask them to send you files and documents before their appointment.
Since most appointments are made online from a cell phone, this plug-in could not fail to be adaptable to any device, such as PCs or Tablets, so both your employees and your clients will be able to log in no matter where they are.
LatePoint supports payments on the largest and most popular platforms such as PayPal or Stripe, in almost any country and also accepts deposits to bank accounts.
The best thing about LatePoint is that it can give you reports on what is happening with your business, such as the behavior of your agents, how their schedules are doing, future appointments, bookings and monthly graphs of your business' movements.
Advantages of LatePoint Appointment Booking & Reservation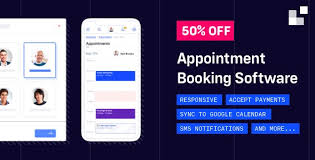 – By installing LatePoint you will have full control and organization over your business appointment and booking system, you can even customize the agenda of each of your agents or workers to mark holidays or rest days.
– You will be able to visualize from a unique timeline of this plugin, the general agenda of your business and agents, to know monthly availability of work and schedules.
– This plugin allows you to receive reminders of appointments or send them via SMS or email, this way neither your clients nor your agents will lose track of their appointments and if any changes occur, they will know immediately, thus offering a quality service to all.
Importance of LatePoint Appointment Booking & Reservation
This is a very simple plugin that will not slow down your website or lose its performance with its installation, its editing panel is very simple and has 7 different colors of themes so you can use the one that best suits your business.
With the acquisition of this plugin you will be able to find the definitive method to organize yourself that you have been waiting for so long, it will be easy for you, your agents and the clients, and this new organization will reflect its benefits in the increase of your sales and in the increase of the traffic of your website.