Convert Pro is one of the best plugins to capture leads and subscribers for WordPress, installing this plugin is a very good option if you want to increase your email list, but why is it important to increase the subscribers of your website?
One of the most important marketing strategies that gives the best results is to attract customers by email.
If you get your website visitors to leave their email so you can send them updates of your page and content, there is a high probability of conversions.
Users will always be up to date with your website's topics and will use it more often, which increases traffic and brings potential recruits to offer your products and services.
Help yourself with a good tool, such as Convert Pro, so that the acquisition is successful and you can enjoy your new customers right away.
How Convert Pro works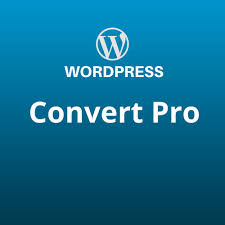 By installing this plugin, you will be able to have in your WordPress control panel, a complete editor to create attractive pop-ups or an Opt-in form that will attract visitors and convert them into subscribers and potential customers very easily.
It has a large library of images and templates to design your forms almost automatically and look very professional, all designs are conversion-oriented, so they do not disturb and are attractive to the consumer.
One of the most important factors is that it adapts completely to any device, both PC and mobile and tablet, this is relevant when we take into account that most visits come from mobile devices.
With Convert Pro you can have within reach of your email, complete statistics of the forms that have been filled out, and with this data you can study the flow of users who enter your website, the percentage of those who stay and subscribe, and thus put into action specific and direct strategies for your website
Features of Convert Pro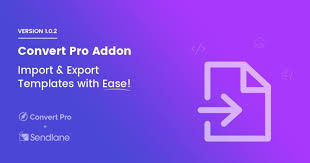 The template and pop-up editor are extremely easy to use because with its drag and drop system you don't need any programming knowledge or code to make professional and attractive designs.
A few minutes after installation you can start enjoying a good subscription form on your website.
You can personalize the messages so that you address the visitors in the right way to get their emails at the most appropriate time of their navigation through your website.
Convert Pro integrates with your email provider and works in total harmony with them, so you won't need to vary the elements of your strategy with the use of this plugin.
Add the "Exit intent" technology to your website with this plugin, to be able to stop with the right message those visitors who intend to leave and call their attention to follow their navigation or subscribe to your Newsletter.
Have the complete freedom to choose when your messages will appear, you can create pop-ups that appear when users click on certain texts, images or buttons, in this way you will get the right messages and surprise your visitors.
Download Convert Pro for your website
This is a very complete plugin that not only designs pop-ups for future subscribers, but also represents a tool that allows you to automate the process of capturing customers and generates data and impressions that are very useful for your marketing strategy.
Beyond successfully capturing subscribers, its tools such as information bars (to promote an event and product) or the use of Slide-in to give a friendlier and simpler message on your website, are tools that will complement your website and allow you to communicate different messages in varied and unique ways.